Nicole Antebi adapted this artwork for an event in collaboration with Marie Lorenz's Flow Pool at Recess. See pictures and read more about it here.
OBJECT: River Water
BODY OF WATER: Rio Bravo / Rio Grande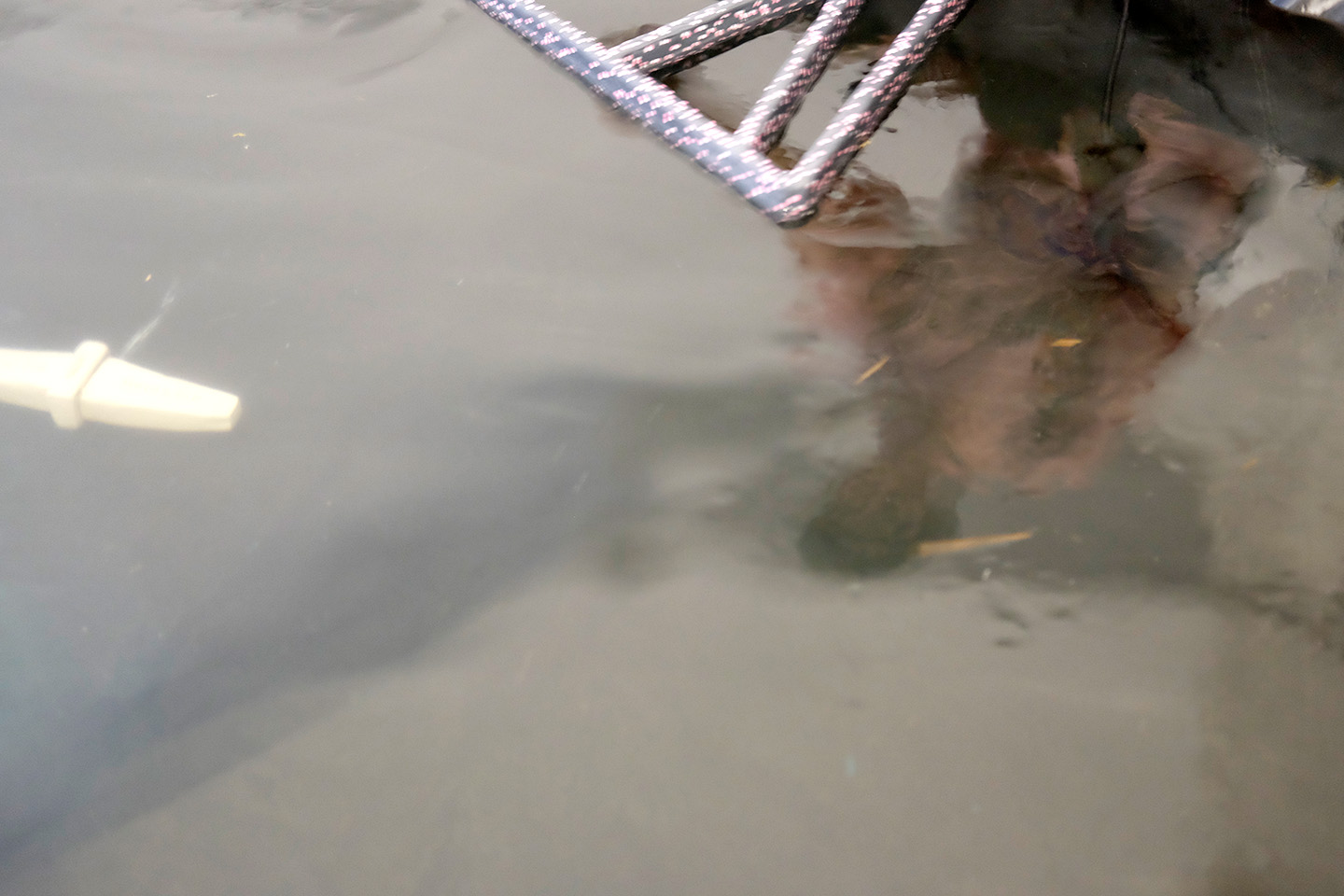 Photographs and images by Nicole Antebi and Nate Dorr
Following the 1848 Treaty of Guadalupe Hidalgo, the river (referred to as Rio Bravo to the South and Rio Grande to the North) would divide two cities that once held the same name. Double Boundary Marker is a small hand prop fabricated in unfired clay and bound by a base containing a level filled with water gleaned from the river with two names. Ideally this double marker will dissolve once submerged in the flow pool.
Nicole Antebi works in non-fiction animation, motion graphics, installation while simultaneously connecting and creating opportunities for other artists through larger curatorial and editorial projects such as Water, CA and Winter Shack. Her work has been shown in several continents and in alternative spaces such as Hive House Los Angeles, High Desert Test Sites, The Manhattan Bridge Anchorage, Teeny Cine's converted trailer, Portable Forest, a Texas Grain Silo and in the cabin of a capsized ship at Machine Project in Los Angeles. She was the 2015 animator-in-residence at Circuit Bridges, New York and was recently awarded a Jerome Foundation Grant in Film/Video for a forthcoming animated film about El Paso and Ciudad Juàrez in the early 90's.