This work was created during the WoW/UNY Governors Island Residency. Valerie Sullivan Fuchs was in residence on Governors Island from October 1-14, 2018.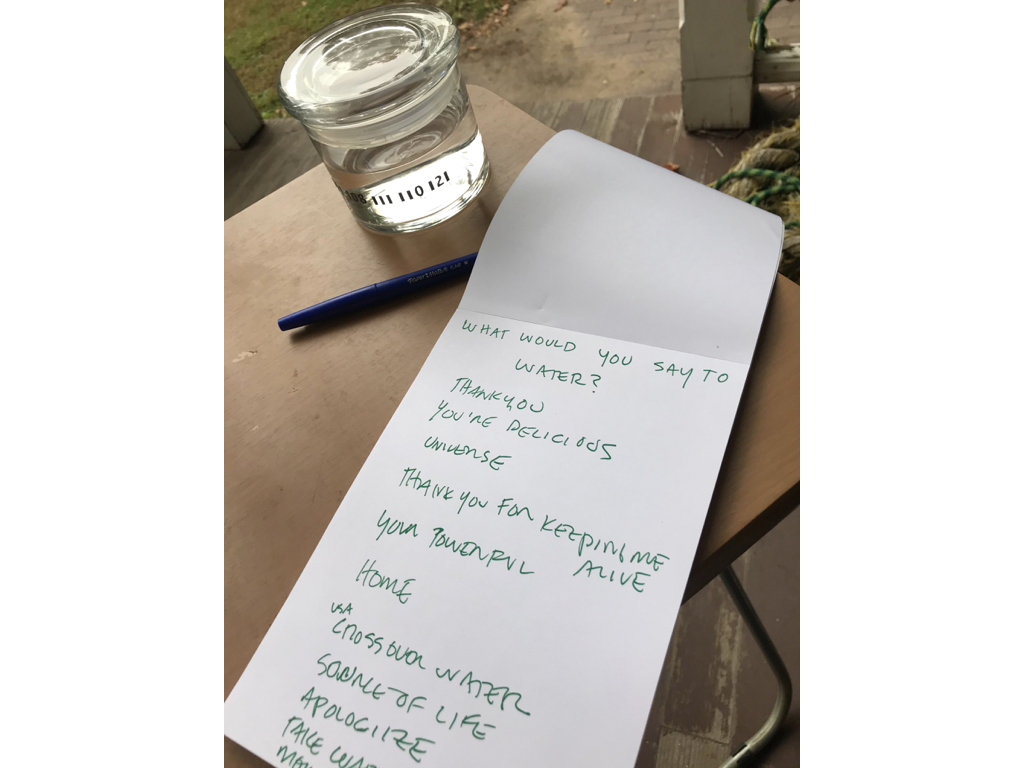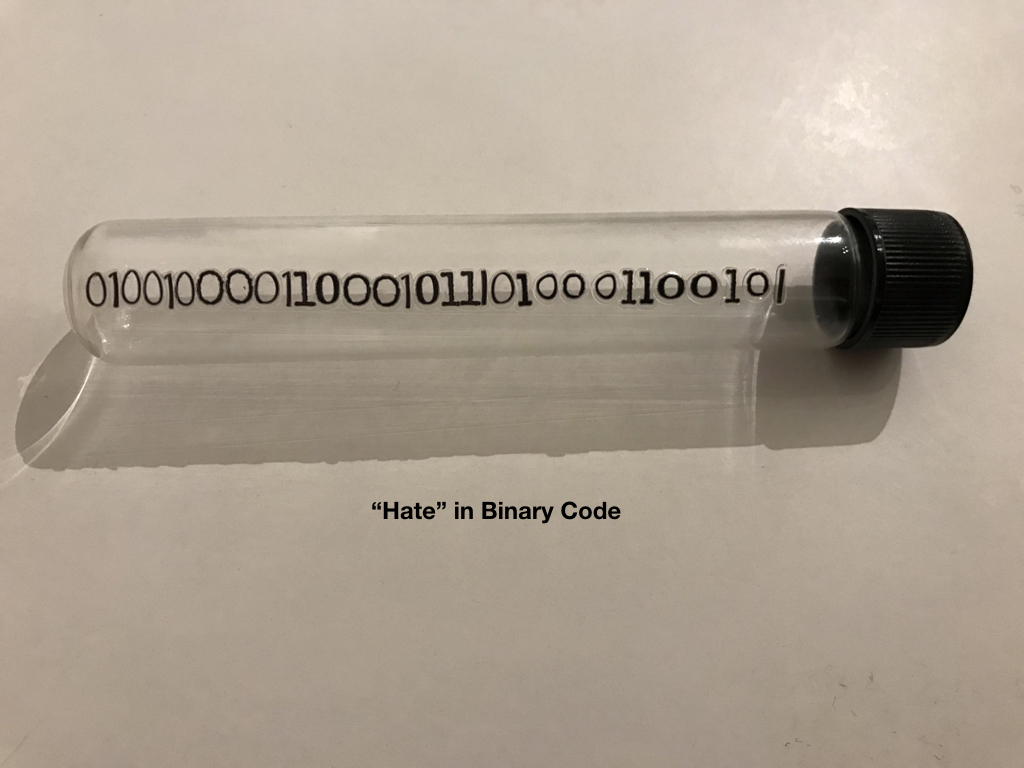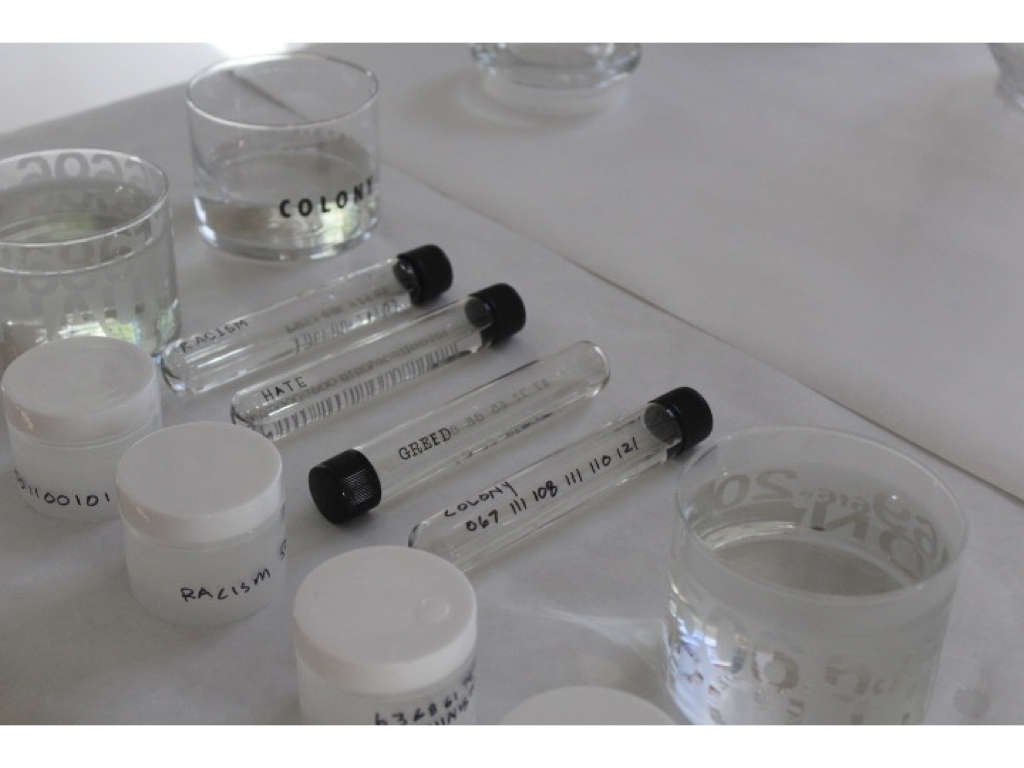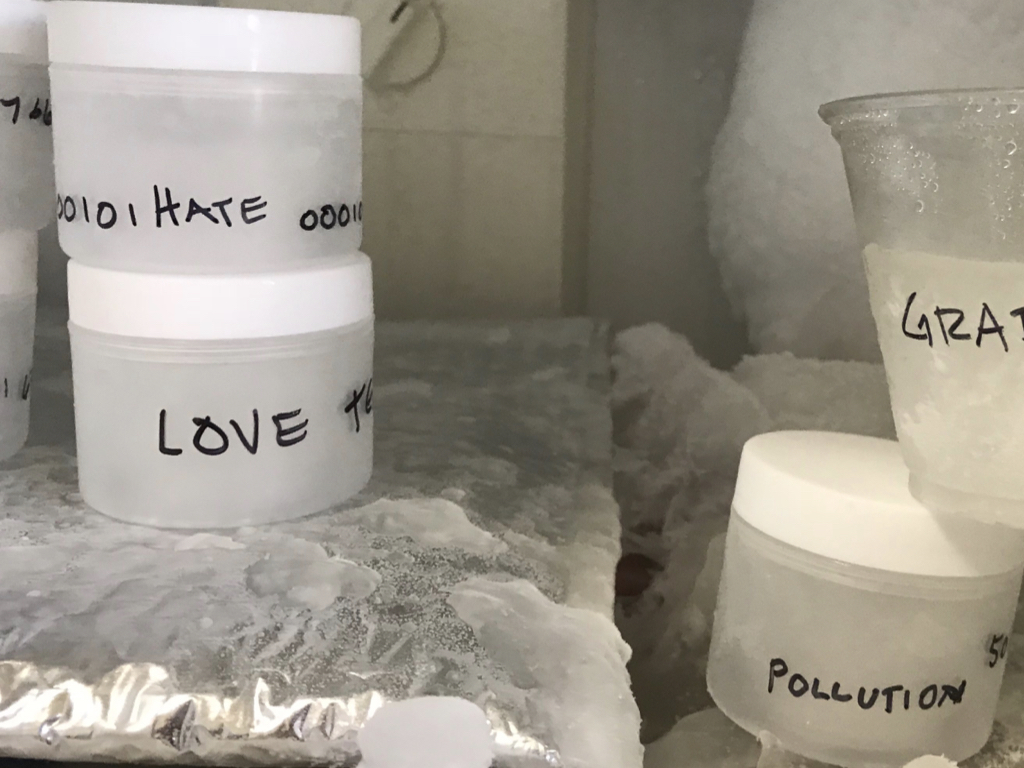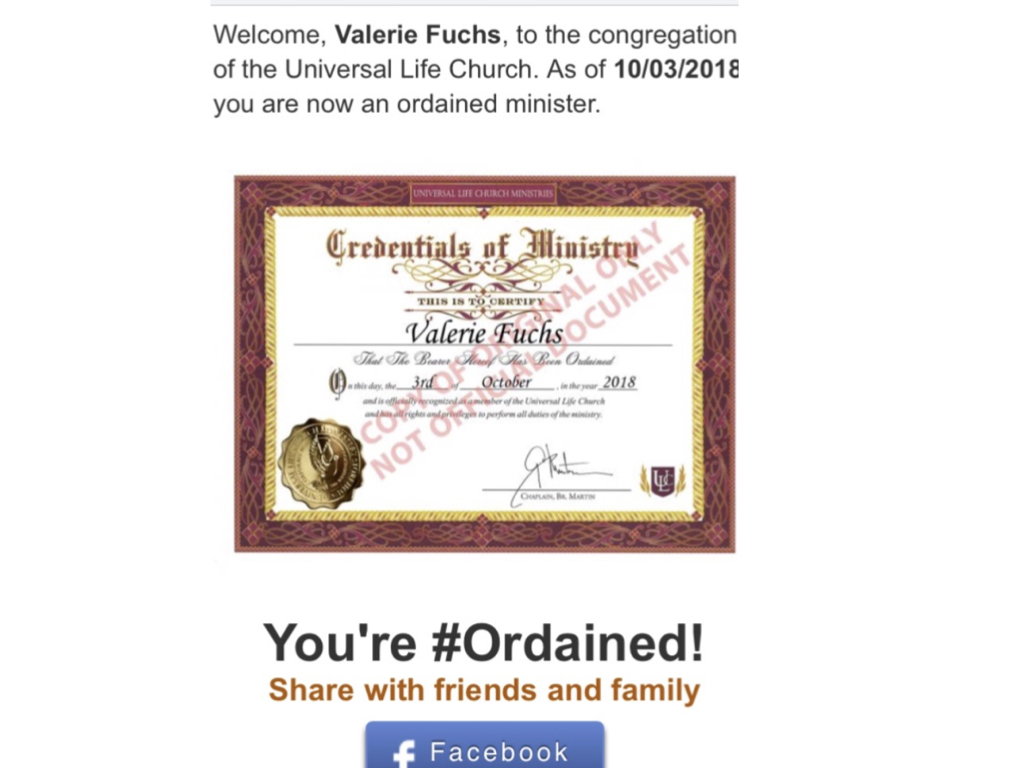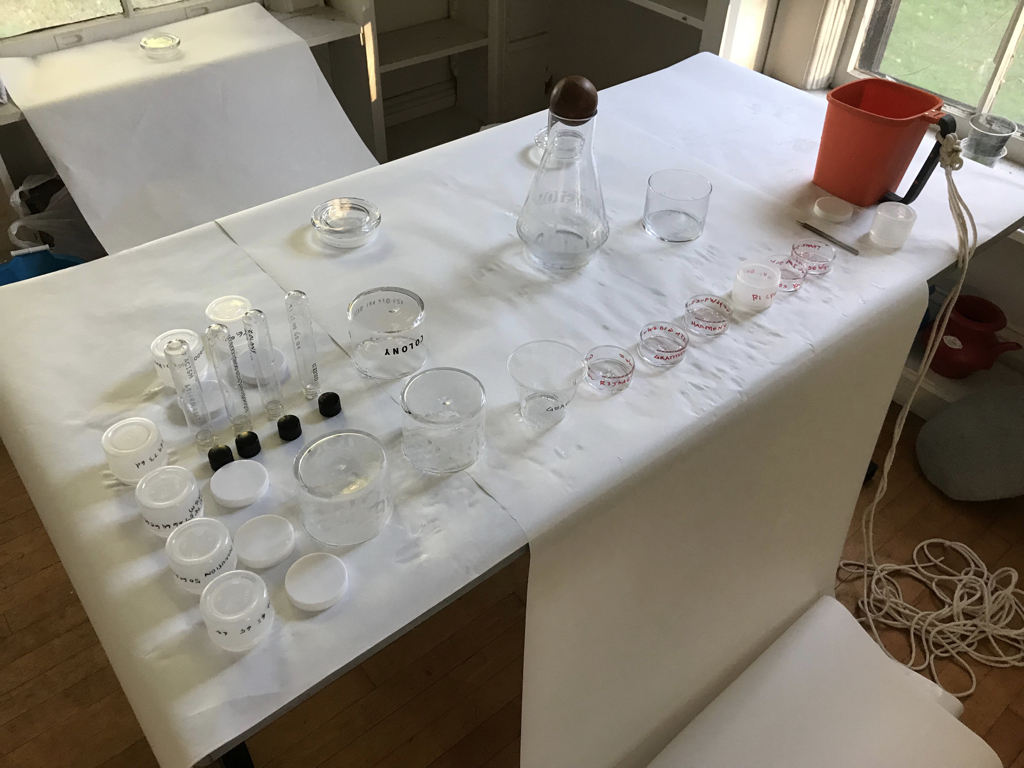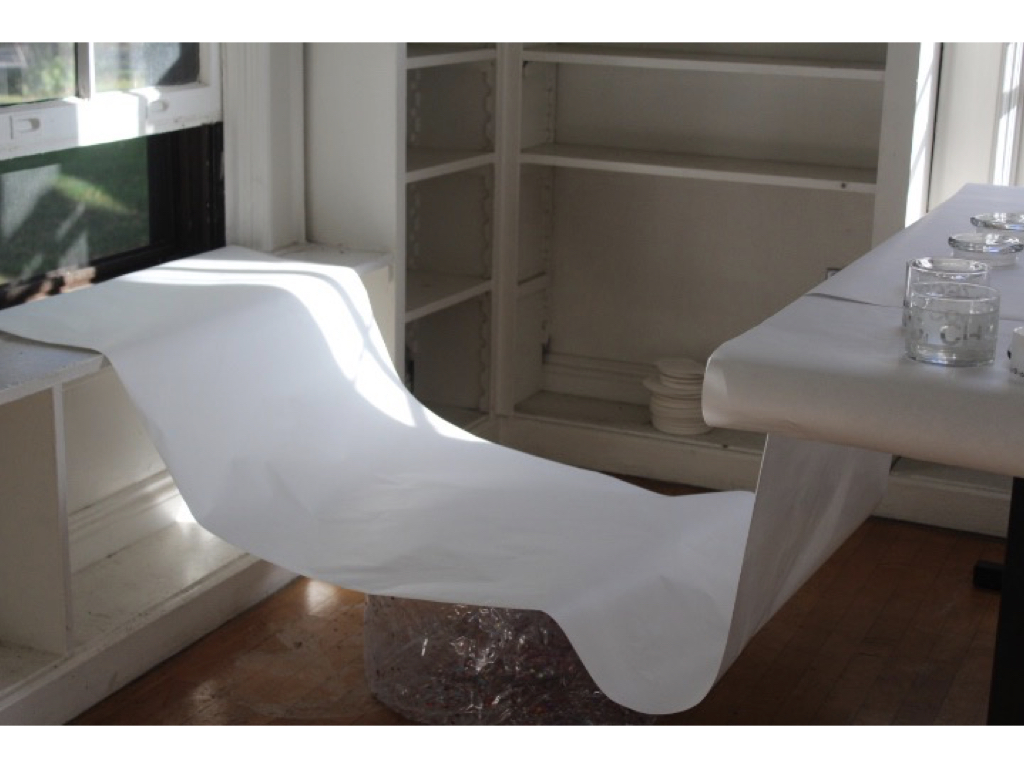 Dimensions: Dimensions variable
Materials: Paper, inflatable, etched glass vessels, ice, photography, plastic buckets, paper, test tubes, plastic containers
Artist Statement: Being raised on a sustainable farm, and living in a geo-thermally heated home in rural Kentucky, I am influenced by and often integrate sustainable energy practices into my artwork. In anticipation of the fall residency, I created Power-Fall, 2018, a video where the waterfall of a creek, not only generates the movement of the camera, but also provides the energy for the camera battery, via a small hydro-electric generator. Alternative energy power, allows me to see the aesthetic and conceptual possibilities of energy, as I did with Power Plant, 2018, an installation at the Kentucky Museum of Art and Craft, in Louisville, Kentucky, where the light of the projector powers the projector.
With the Works on Water/Underwater New York Residency on Governors Island I took a different approach to energy, the unseen energy, manifested through intention and transference. I was inspired by the Hidden Messages of Water, a book written by Masaru Emoto, about his research on the enigmatic nature of water. Emoto placed water in containers with negative and positive words written on them, which he would freeze, and then with a microscopic camera, record the crystalline structures. His findings demonstrated that positive words/phrases, like "thank you, gratitude" would produce a more perfect structure of the frozen water. Accordingly, negative words, like "fool" would produce imperfect structures.
For The Language of Water, I gathered water from the East River, and conducted a similar experiment by first etching, and writing words, like "love" and "hate" in English and computer code, on glass vessels, freezing the water and then recording the results with photographs. In order to restore a balancing energy to the water after my experiment, I became an ordained minister in the state of New York to perform an energy rebalancing ritual before I returned the water back to the East River.
Valerie Sullivan Fuchs considers the transference of energy between nature, technology, and us with solar power, hydroelectricity, ritual, and video installations. Collections: 21c Museum, Revive Corporation, & Laura Lee Brown & Steve Wilson. Exhibitions: Spring/Break Art Show, New York, NY; 21c Museum, Bentonville, AR, & Cincinnati OH; artwithoutwalls.org at the Kentucky Center for Art; American Embassy, Stockholm, Sweden; Contemporary Arts Museum, Santa Barbara, California; Non Grata Film & Video Festival, Pärnu, Estonia; Galerie Eugene Lendl, Graz, Austria; BELEF Art Festival, Belgrade, Serbia; Louisville International Airport; Speed Art Museum, Louisville, KY; Publications: Beauty Unlimited; Bibliography: Art Papers, Dialogue, American Theatre. Awards: Great Meadows Foundation; Hadley Creatives Fellow; Al Smith Fellow; KY Foundation for Women. Program Mentor, Graduate School, with MFA The School of the Art Institute of Chicago.